Percibald Garcia understands how tough the confinement has been for kids during the lockdown, and with schools still closed.  Since the start of May, he's continued to visit apartment complexes in Mexico City to read stories to kids!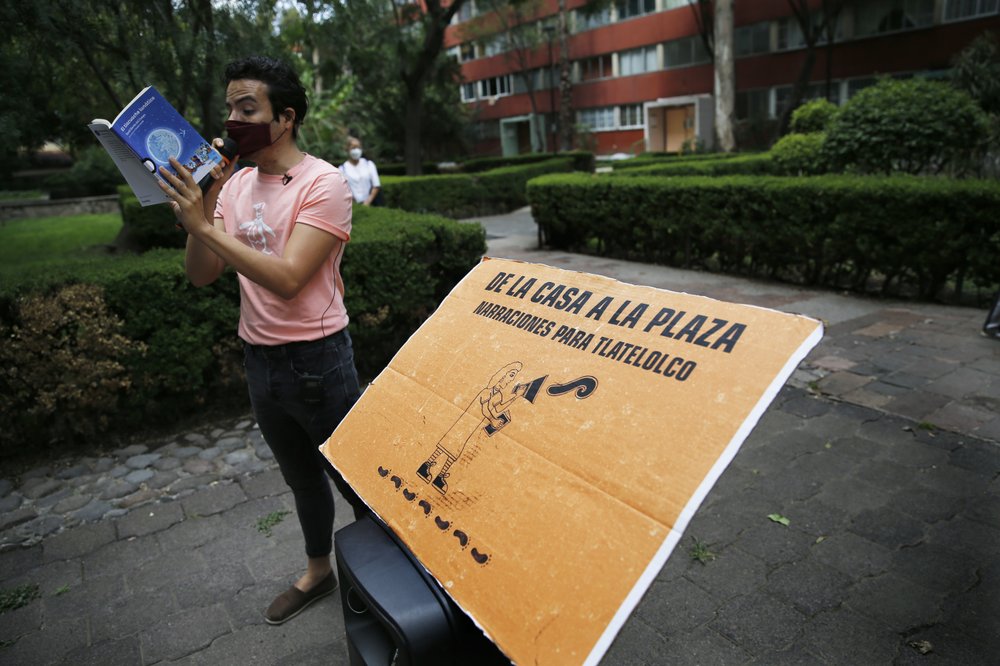 He shows up at complexes with his microphone and speaker, or as the kids call it – "the wandering microphone".
Gathered at their windows, the kids listen attentively as he reads loudly from popular Mexican children's book "El Tlacuache Lunatico" (The Crazy Opossum).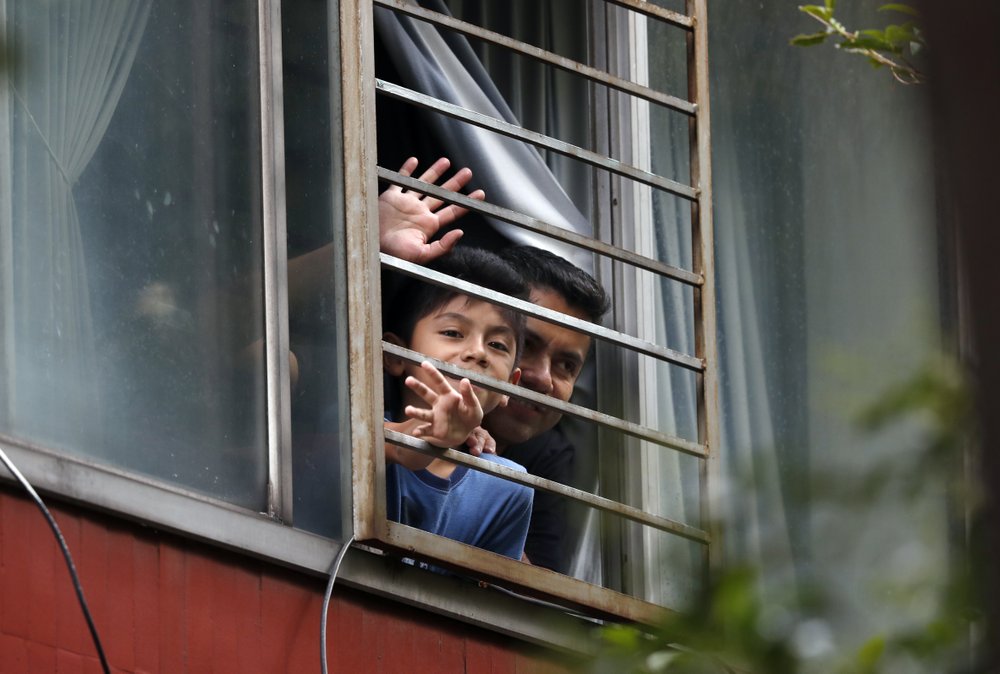 Some children have even approached Garcia to read their own stories, and other guest storytellers are invited to join.
"This is an invitation to people to continue using the public plaza," Garcia said.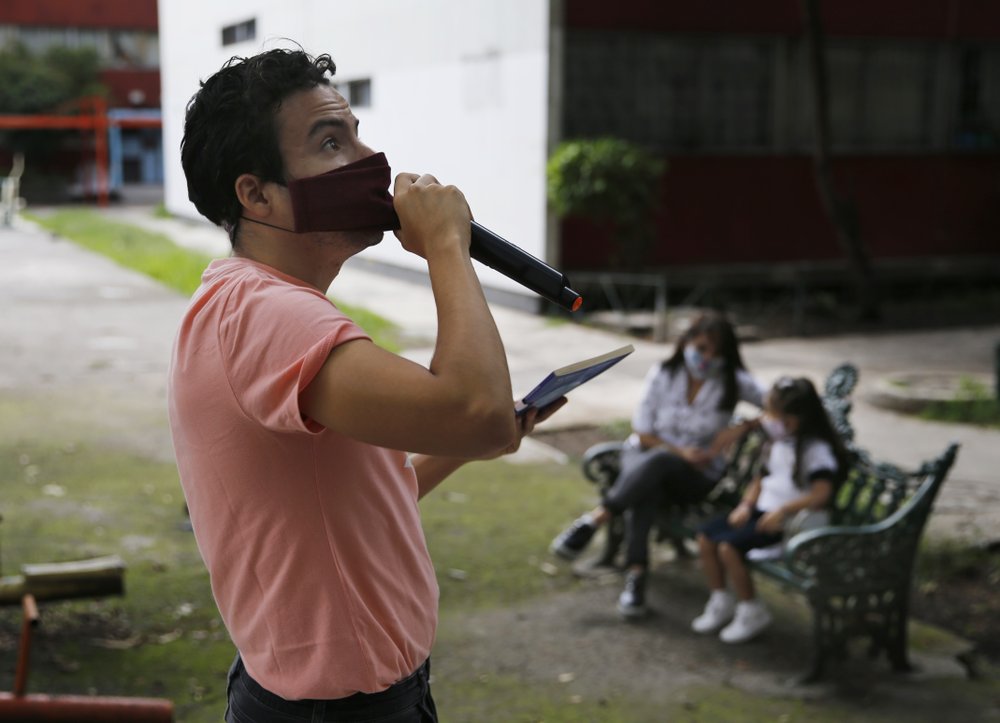 Residents listen from a bench, background, as Percibald Garcia reads children's books aloud outside the high-rise buildings in the Tlatelolco housing complex in Mexico City.
"This young man will get a special reward from God because it is not just children he is entertaining, it is people of my age, too", said one of the parents.