A sea turtle (Shelly) found distressed in the waters off Gab Gab Beach on U.S. Naval Base Guam last December, has been rehabilitated.
Shelly has recovered and was released back into the ocean over the weekend by the Guam Department of Agriculture's Division of Aquatic and Wildlife Resources.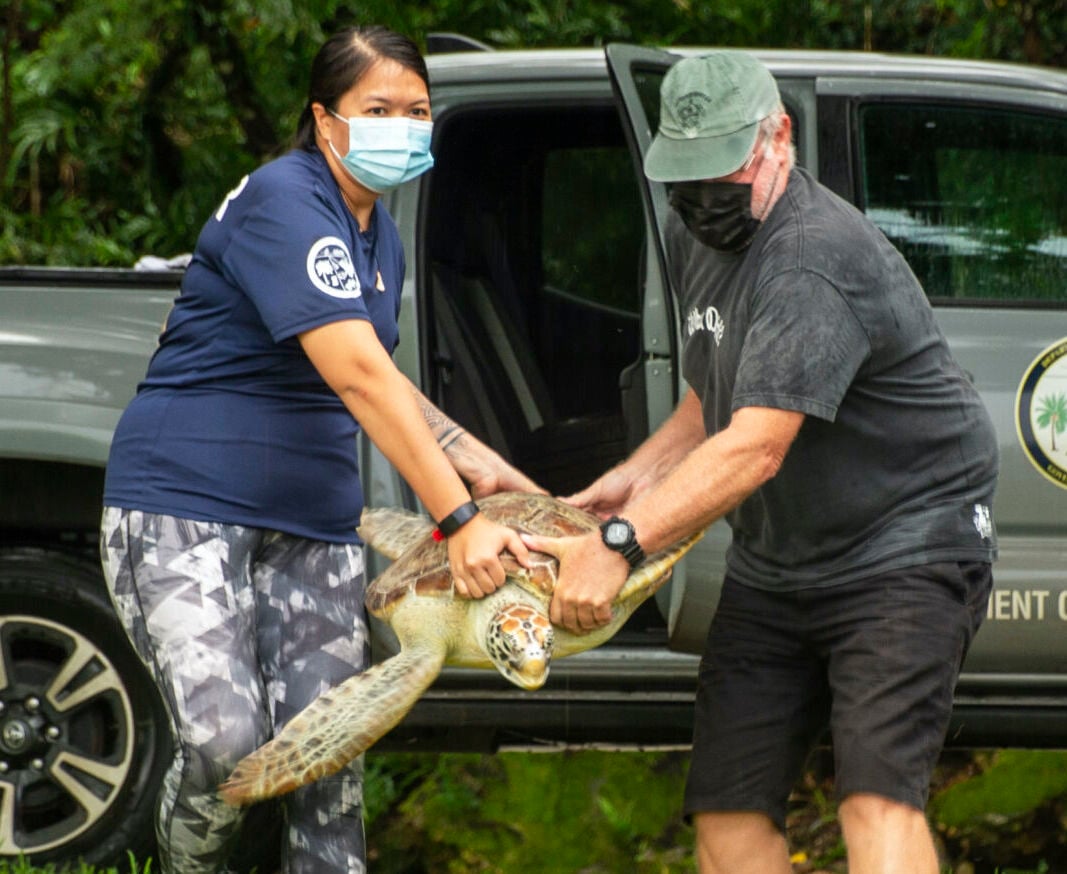 The turtle weighs about 50 pounds and is estimated to be between 15 and 20 years old.
"She had a blockage in her intestinal system, and we gave her some mineral oil. She was eventually able to pass the blockage, and then we fed her until she was able to feed on her own," said Calderon, the UnderWater World's Senior Aquarist.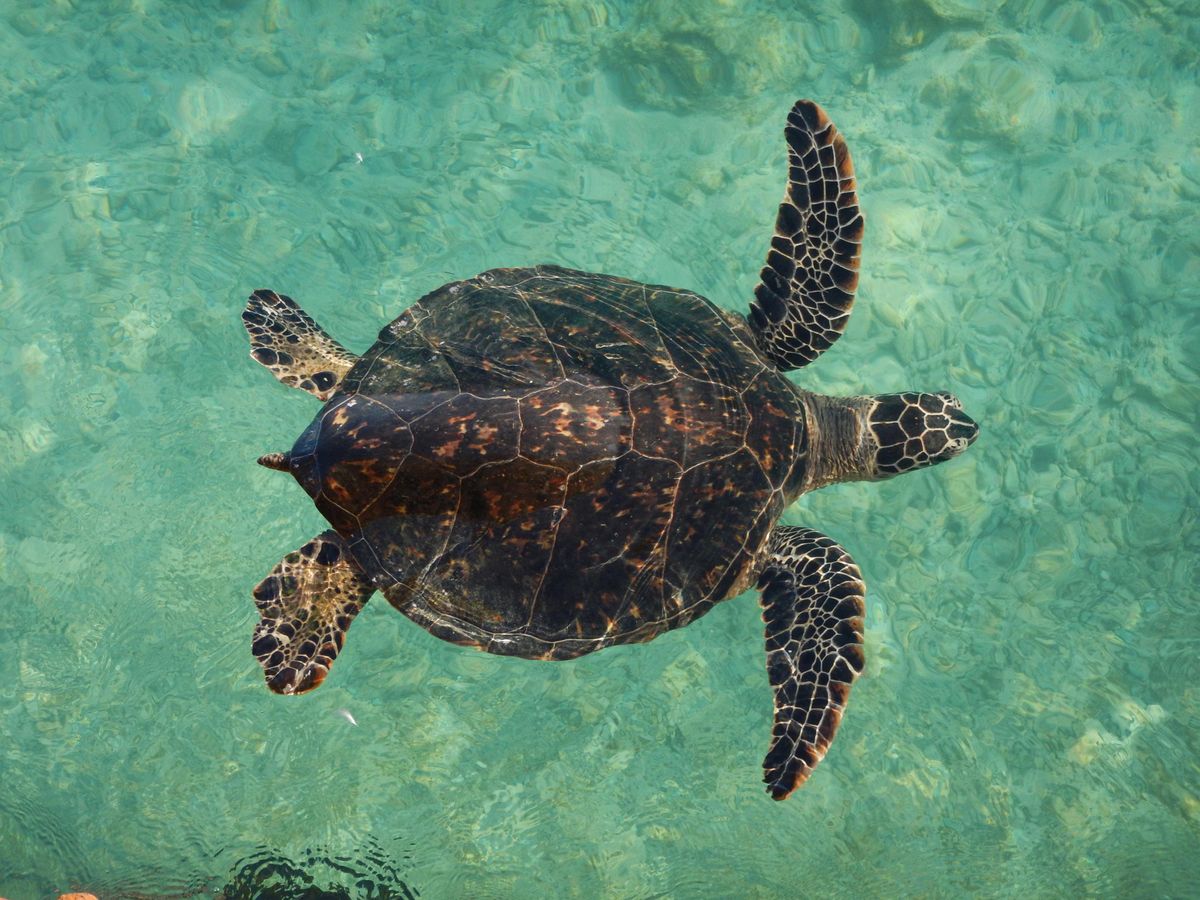 Calderon added that releasing Shelly was a reassurance that what they were doing was the right thing, by rehabilitating turtles and sending them back so they can repopulate.