853 Views
February 11, 2018
Rescued Baby Squirrel Has Newborn Photo Shoot
A veterinary technician who works for a wildlife rescue did a newborn photo shoot for a baby squirrel named Cardboard and it's adorable.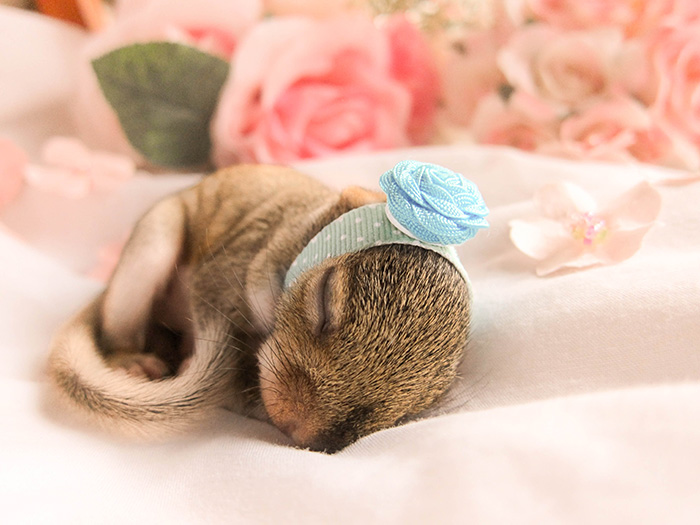 Polly, of Jacksonville, Florida, has been rehabbing squirrels for over 10 years.
Cardboard was brought to her clinic by a Good Samaritan who found him cold and almost lifeless on the ground outside of their house, she told Sunny Skyz in an email.
"He was immediately placed on heat support and slowly started to move. Unfortunately, his breathing seemed labored and the veterinarian was concerned about pneumonia. We did radiographs and Cardboard was given antibiotics. After lots of care and attention (and late nights), he seems to have made a full recovery and is growing every day!"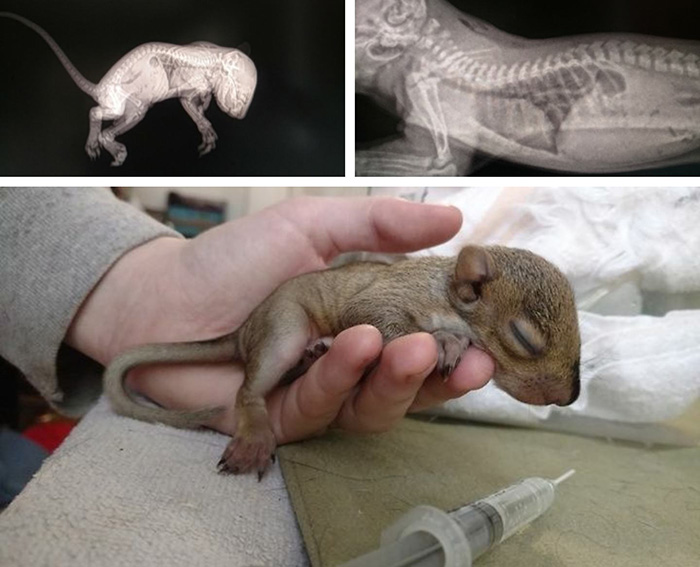 Polly says the name Cardboard was chosen by the veterinarian who saved his life.
"Our receptionist mentioned 'nothing good comes in a cardboard box' (anyone who works in an animal clinic can understand) and the name just made sense!" she said.
Once Cardboard is old enough he will be released back into the wild.