More than 100 whales stranded on a Sri Lankan beach have been rescued and guided to the sea in an overnight operation.
Three pilot whales and one dolphin died as a result of injuries following the mass beaching near the city of Panadura. The rescue was conducted by the navy, with help from environmental protection officers, police and local residents.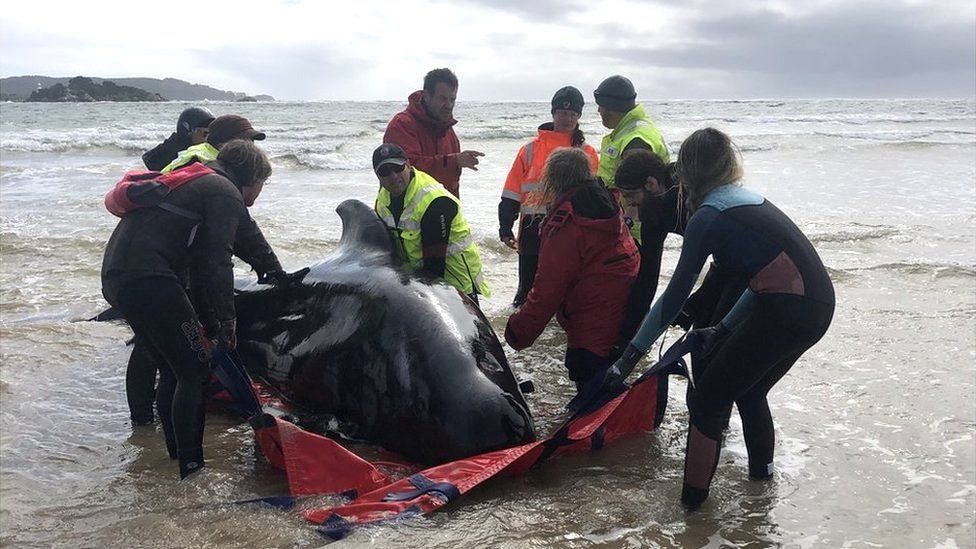 It is not known why whales beach themselves. Local villagers defied a coronavirus curfew and teamed up with the navy and coast guard to help push the small whales back into deeper water so they could swim out into the ocean.