A Tanzanian miner who previously made the news for discovering two large tanzanite stones (of one of the rarest gemstones on earth) strikes lucky again.
His initial discovery earned him $3.3 million from the Tanzanian government.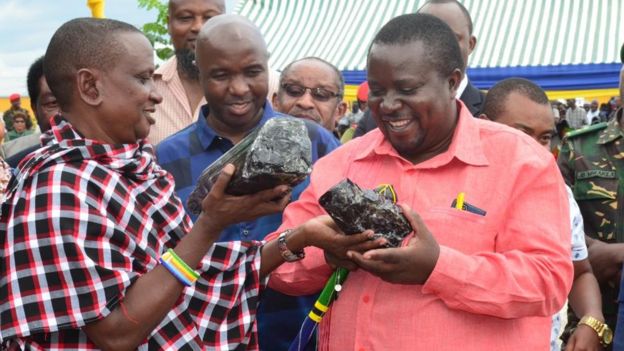 Saniniu Laizer, 52, recently discovered another rare, dark violet-blue tanzanite gem, weighing 14 pounds. Tanzanite is only found in northern Tanzania and is valued on its rarity and color.
BBC reports that he has now sold another gem he discovered for $2million!
Mr. Laizer is eager to give back to the community with his newly found wealth. "With the money we are getting, we will give back to our community", he said.
Striking lucky and getting paid an accumulated sum of over $5million for his discoveries, Mr. Laizer may well be on course for the title of World's Luckiest Man.