A train driver in the Netherlands had a lucky escape thanks to a fortuitously placed art installation at Spijkenisse, near the city of Rotterdam.
The train crashed through a barrier at the end of the tracks shortly before midnight but rather than plummeting 32ft into the water below, the train was left suspended on the whale's tail.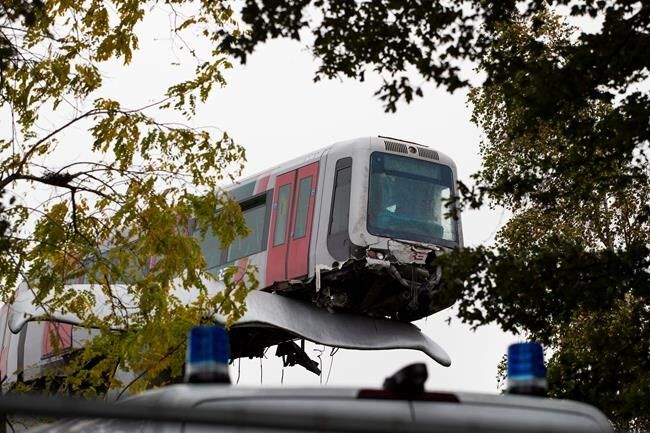 The driver was able to leave the empty train by himself. He was taken to hospital for a check-up and is believed to have not suffered any injuries.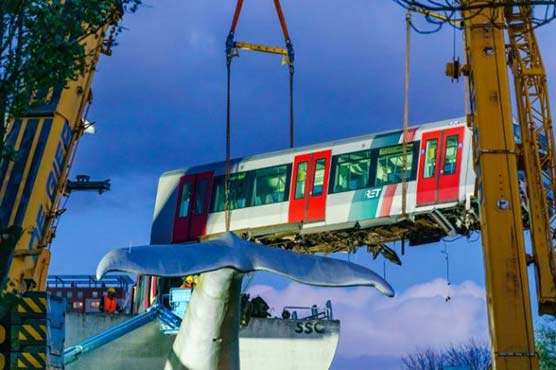 The sculpture, titled Whale Tails, is the work of the architect and artist Maarten Struijs. It was erected in the water at the end of the tracks in 2002.
Mr. Struijs told NOS that he was surprised the structure did not break as it had been there for almost 20 years and you'd expect the plastic to pulverize a bit, but that is apparently not the case.