A swimmer who got into difficulty off the coast of Co Galway was rescued by two fishermen who were honored for another dramatic sea rescue in August.
Father and son Patrick and Morgan Oliver came to the aid of the man off Salthill when he was spotted clinging to rocks 200 meters from the shore and brought to safety.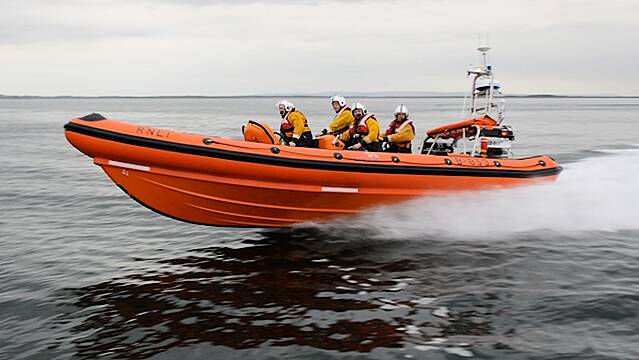 The morning's rescue happened just after 10.30 am when a member of the public raised the alarm. Patrick and Morgan Oliver were fishing off Salthill at the time and spotted the man taking refuge on Palmer's Rock.
They swung into action, took him on board their fishing boat, and brought him back to Galway docks.
The RNLI said the man was treated for hypothermia at the lifeboat station until an ambulance arrived. Deputy Launch Authority Seán Óg Leydon said: "The sea is a great resource for us, but we have to respect it and our limits. Luckily this swimmer made his way to a place he could rest and wait for assistance.