Natasha Terry and her wonderful family found a cute little hare in the garden and cared for her for about eight weeks before releasing her into fields near their property in Lincolnshire. Two months on, the hare named Clover by the family, still visits Terrys' garden on a regular basis, and has even ventured back into the house on several occasions.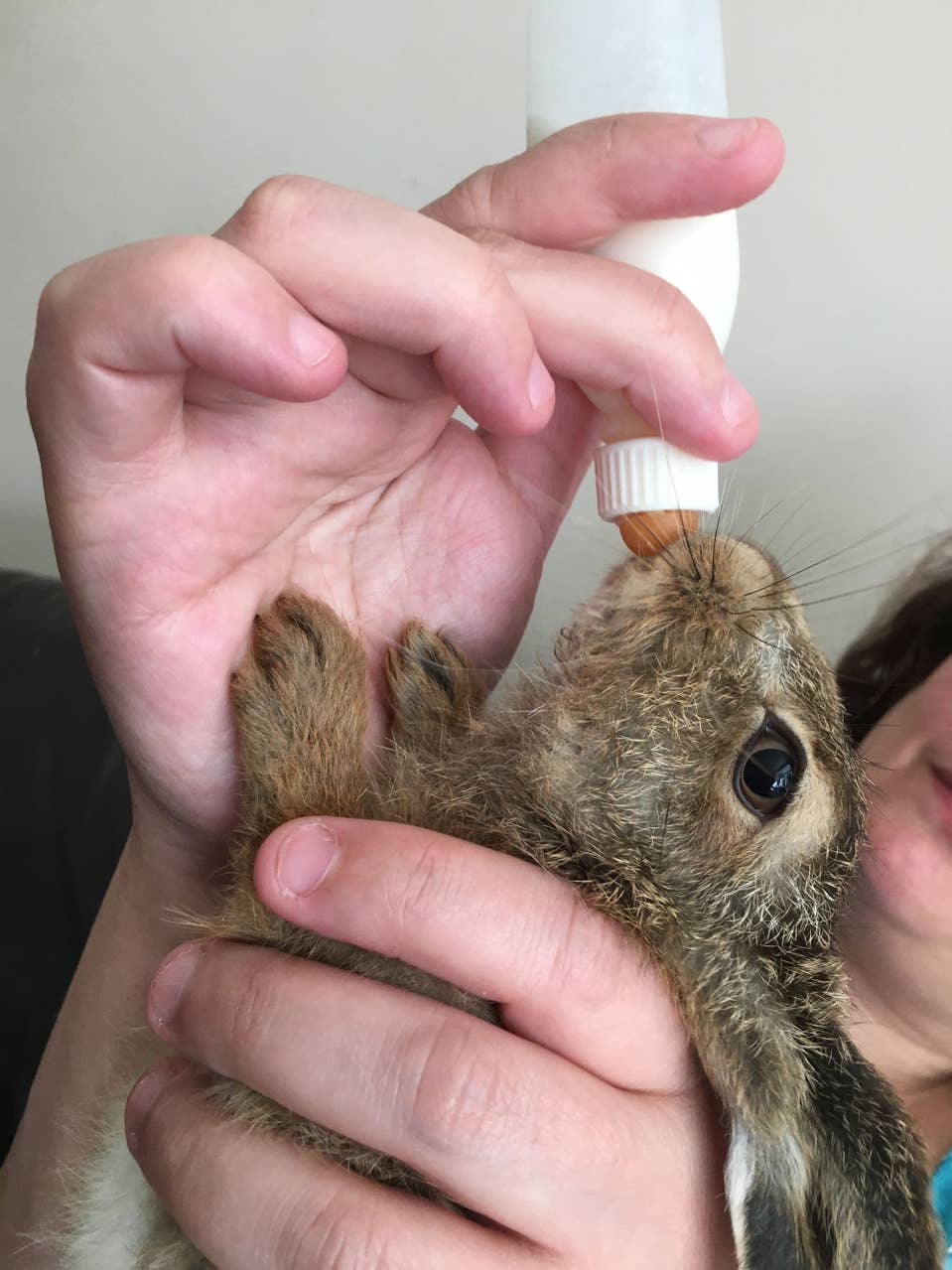 Mrs Terry said: "She came through the back door into the house, which we were surprised about, and she went upstairs and looked into the mirror like she'd turned up to check how much she'd grown".
Mr Mark Terry came across the leveret while mowing the lawn, just a day after the family had come across a dead hare in the garden.
The Covid lock down prevented them from being able to hand her over to rescues. They then sought out information on the internet, bought supplies, and set about rearing the youngster themselves. Mr and Mrs Terrys children also played active roles in taking care of Clover.
The family released Clover towards the end of June.
"She hopped off and we thought we might see her once or twice but to our surprise she comes back on a daily basis pretty much to come and say hi," Mrs Terry said.