State officials suspect hunger drove a bear to attack a family of four as they hiked a popular trail in Kachemak Bay State Park.
As the bear approached, all four of the family members bunched together, yelling & waving, trying to scare the bear off.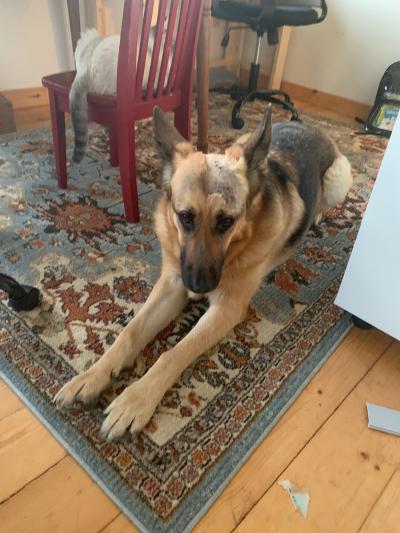 That's when Sally stepped in front of the charging bear and took the brunt of the attack. The bear had her by the head & after much-failed attempts of trying to get her free, the bear had to be put down.
The family took Sally across Kachemak Bay to a Homer veterinarian. The vet said she is super tough as the 80-pound dog was able to handle the bite a lot better than anyone could have.
Though traumatized, the rest of the family were unhurt & they are thankful to Sally, who is currently recovering well.